I am always on the look out for more crock pot recipes. There is just something so comforting about the old crock cooking up something fabulous while I hang around in my pajamas reading a book and eating chocolate cheesecake. Ok, that never happens. Hanging around in my pjs reading a book, that is. Unless you count the few precious minutes I have to read a good book at quarter past dead, late, LATE at night when I can barely hold my eyes lids open. I know, I know. Cry me a river. 🙂 This is the stage of life I so find myself. Lots of people to care for…limited time for myself. It's actually pretty great, you know. I won't know what to do with myself when all of these little people grow up and leave me here alone with piles of unread books. Truly.
I'm not sure how you got me on to the topic of unread books, but this post is about crock pots.
Thank you.
Most of the time I rely on my crock pot when my day is booked solid and there isn't enough time in the late afternoon to make dinner. I bet you all find yourself in that situation as well! What would a person do without a crock pot to simmer dinner away on those busy days. Todays recipe, however isn't about dinner. It's about a sumptuous, berry-licous, sweet and tart, dreamy Berry Cobbler. Made right in the crock pot! Who would have thought. This Berry Cobbler is absolutely wonderful. You need to be patient and let it sit for about 10 minutes after it's done cooking. The ingredients need just a bit of time to sit and thicken up. Then dish your self a nice bowl with a scoop of cool vanilla ice cream on top.  Heaven!!! It's really great cold the next day as well.
Now, let's make some together. You, me and your trusty crock.
Time: 10 min. prep + 2 1/2 hours cooking
Yield: 6 servings
Recipe lightly adapted from Chef-In-Training and Taste Of Home
1 C flour
3 T sugar
1 t baking powder
1/4 t cinnamon
1 egg
1/4 C milk (I used 1%)
2 T canola oil
4 C mixed berries (I used frozen)
1 C sugar
1/4 C flour
1/8 t salt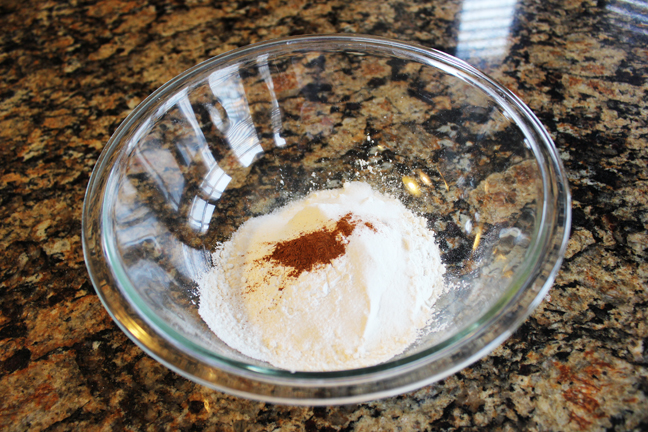 1. Grab a medium-sized mixing bowl and add to it 1 cup flour, 3 tablespoons sugar, 1 teaspoon baking powder and 1/4 teaspoon cinnamon. Toss it around a bit with a fork, making sure all of the ingredients are combined.
2. Into a separate bowl whisk one egg. Add to it 1/4 cup milk and 2 tablespoons canola oil. Stir it all up to combine.
3. Pour your dry ingredients into the egg/milk mixture.
4. Combine the ingredients with a fork, until they are combined.
5. Spray a 5 quart crock pot with cooking spray and spread the batter out along the bottom.
6. In a medium-sized mixing bowl place 1 cup sugar, 1/4 cup flour and 1/8 teaspoon of salt. Toss it around a bit to combine.
7. Now, find your self some berries. I like to use this frozen mixed berry blend from Costco.
8. Measure out 4 cups of frozen berries and place them in the sugar/flour mixture. Give them a nice stir to make sure they all get coated.
9. Pour the berries and sugar over the top of the batter in your crock pot.
10. Cover the pot and cook on high for 2 1/2 hours, or until the batter is cooked through.
11. When it is done cooking, unplug your crock pot and take the lid off. Allow the cobbler to sit for about 5-10 minutes. The juice from the berries will thicken up a bit more if you do this.
Serve with vanilla ice cream or yogurt. Refrigerate leftovers. It's actually FABULOUS the second day eaten cold! Who would have thought. 🙂
Enjoy!