Before we talk about this weeks menu, I need to clear up a few housekeeping issues. Super late on Friday night, without my knowledge, there were a few glitches within the interface of my site and unfortunately ALL of the posts I published last week were deleted. Good times, ladies and gentlemen. What a great way to start a Saturday morning, yes. 🙂 Two recipe posts, along with this weeks Weekend Report (a fun post detailing a family trip we took recently), a recipe roundup of 10 Rotisserie Chicken Recipes and a scheduled version of this weeks Weekly Menu were all lost. I apologize if any of you happened to be looking  for the Homemade Fajita Mix or Skillet Chicken Fajita recipes I posted last week. I will be rewriting those posts in the coming days and placing them back into the recipe file. Until then, if you need either of these recipes you can access the printable version of Homemade Fajita Mix HERE, and the printable version of Skillet Chicken Fajitas HERE. I will also be replacing the Rotisserie Chicken Roundup as well, and am hoping to schedule The Weekend Report to post this coming Saturday.
I love losing 20 hours worth of work, don't you.  It makes me super happy, from my head clear down to my toes. Technology…a wonder, amazement and frustration all rolled into one. Thank you for your patience! I hope there weren't too many of you walking around fajita-less this weekend. 🙂
Keep scrolling down for this weeks menu, gang.  Hope you find something to love!
Ground Beef Enchilada Casserole and Cilantro Lime Rice
Roasted Tomato and Asparagus Tortellini
Chicken Cashew Stir Fry and White Rice
Make Ahead Breakfast Sandwiches
Simple Skillet Breakfast Potatoes
Grilled Greek Chicken Kabobos with Tzatziki Sauce and Lemon Butter Rice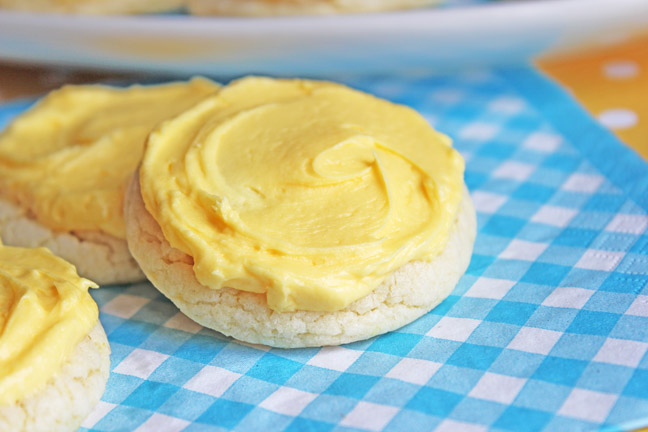 Soft Frosted Lemon Sugar Cookies