Hello, dear reader. Thanks so much for dropping by today. This weeks menu plan is full of easy recipes. My kids are going to be out of school for spring break this week, and I need dinner ideas that are fast. 🙂 Hope you don't mind that kind of thing.
Also, Easter Sunday is this week and I've added a great picture link that will take you to a post housing 40 wonderful holiday brunch and dinner recipes. I've also included a few additional Easter recipes for you at the bottom of the post.
Hope you find something to love! Have a great week, and enjoy the holiday everyone!
Open Faced BBQ Chicken French Bread Sandwich and a nice Green Salad
BBQ Chicken Chili
I guess I really have BBQ Chicken on the mind this week. 🙂
It will be a good way to use up the cilantro and green onion both recipes call for, yes?
Italian Cream Cheese Chicken (Crock Pot) 
Hawaiian Meatballs (Crock Pot)  and White Rice
Fabulous Grilled Chicken Marinade 
Crunchy Poppy Seed and Cashew Coleslaw
If you are looking for some great Easter Recipes, click the picture link below to find 40 of my favorites.
If that wasn't enough for you, here are several more that have been added to the site this past year…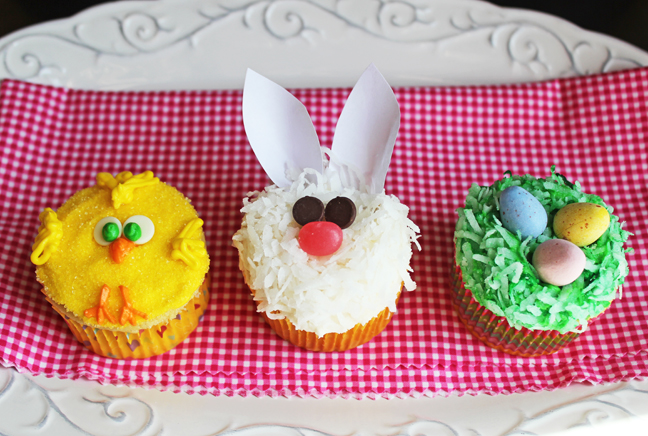 Cute Easter Cupcakes
Orange Rolls with Cream Cheese Icing
Cinnamon Sugar Doughnut Muffins
White Chocolate Lemon Cream Dessert