Hello there, dear reader. I have to apologize for the lack of a second recipe post this past week. My time got gobbled up with the Cookbook launch as well as a mountain of technical issues due to a problem with my server. I love technical issues, can I just be truthful for a minute and tell you that. 🙂 I'm sure you all have a similar love. They strike a chord of loathing right in the center of my heart, to be sure. Unfortunately, as a result of the issue those of you viewing on a mobile device are seeing blurring pictures (just on the home page). Nice, yes?  Rest assured I have my great web developer looking into things and the problem will hopefully be resolved shortly. Or longly. Crossing my fingers for the short version.
I also wanted to thank you for your support you have shown my cookbook! As part of the book launch, I'm giving away a couple of fabulous skillets. You can enter that giveaway HERE.
Now, on to this week's recipes! There are some great ones I hope you and your family love. 🙂 Watch for two new recipe posts coming up this week!
If you are looking for great deals on groceries in your area, check out Deals To Meals. I love their site and use it often (sometimes multiple times a week!)
Taco Soup (Crock Pot) 
Corn Bread
30 Minute Skillet Ground Beef Enchiladas
Cheesy Spanish Rice
Asian Lettuce Wraps
Skillet Chicken Fajitas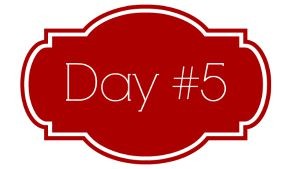 Open Faced Turkey Cranberry French Bread Sandwich (Thanksgiving Sandwich Delight 🙂 )
Kneaders Copycat Turkey Sunflower Salad
Shredded Buffalo Chicken Sandwich (Crock Pot) 
Pumpkin Pie Sheet Cake