Hello, hello everyone! Are you surviving winter? I'm so happy to report to you that it is February, and has been for a handful of days now, thank goodness. Baby steps to spring, am I right! Wow, the winter in Utah this year has been brutal! I was lucky enough to hop on a plane with my sweetheart this week and spend some time in Washington DC, where I am writing these very words. It's a balmy 50 degrees and there is no snow here (hooray!). We've seen some amazing things (future post to come), have blistered our feet walking our hearts out and are loving every minute.
I have a great lineup of food for you this week, including an awesome Sheet Pan Teriyaki Chicken and Veggies and an amazing Biscuits and Gravy Casserole. Hope you enjoy!
To print the plan click HERE.
Zuppa Toscana and Olive Garden Breadsticks 
Pork Chops with Caramelized Apples and Onions
Roasted Garlic Mashed Potatoes 
Pork Chili Verde (Crock Pot)
Pico de Gallo (Fresh Mexican Salsa)

Sheet Pan Teriyaki Chicken and Veggies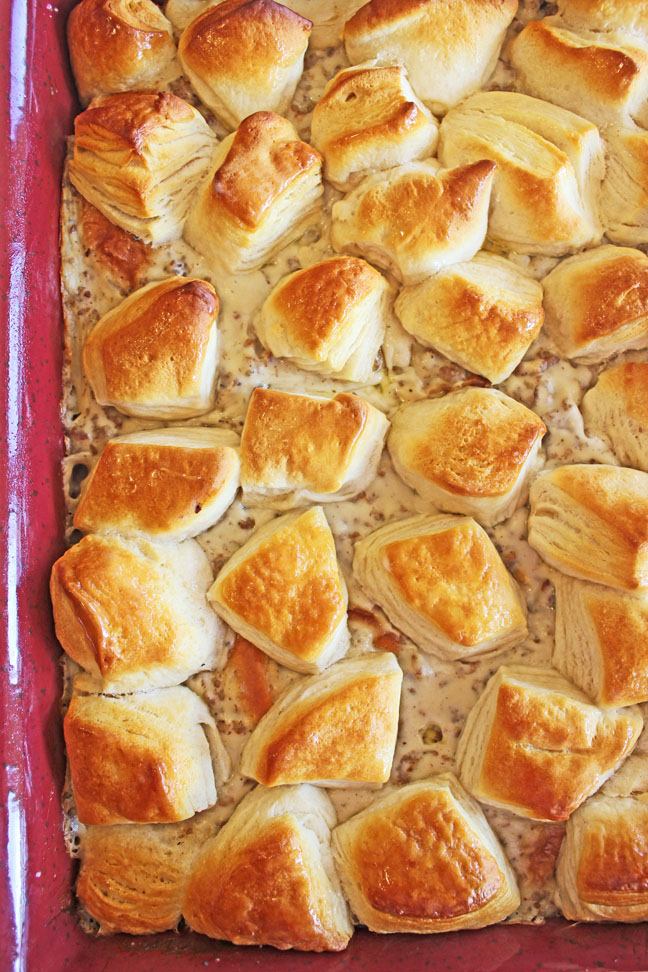 Biscuits and Gravy Casserole 
Crispy Southwest Chicken 
Cilantro Lime Rice 
Swig Sugar Cookies
We can't get enough of these!