Hey there, dear readers. I've been on a casserole kick over the past couple of months. I'm not sure how it happened, but it seems that the older my 5 kids get, the busier things get around here, especially during the afternoon rush. Kids (and parents!) are running here and there to different activities and life can get a little crazy in the dinner department. We end up having Casserole to the Rescue many a night. I love having one ready in the mid-afternoon so that people can dish a plate full at their convenience. I wish I could say that we eat dinner together every night. I love eating together and talking over the day. When we can't make that happen we end up talking together for a long while before bed and prayers. It seems to keep us connected, and for that I'm grateful. (Best time of the day, for sure!)
Today I've put together a list of 15 Amazing Casserole recipes for you. All of these are regulars at our house. Hope you enjoy them as much as we do!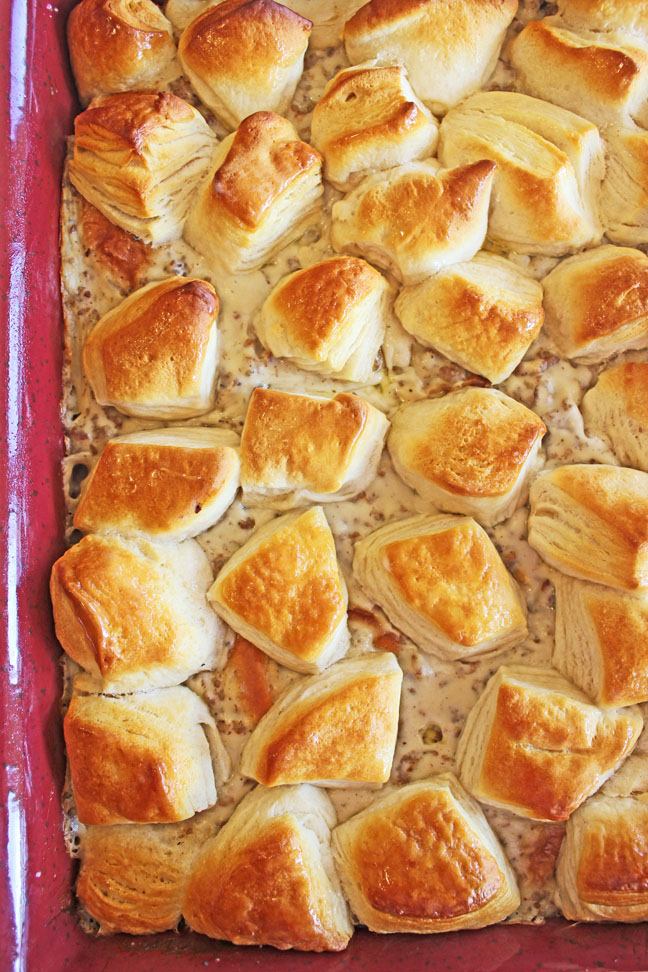 Biscuits and Gravy Casserole 
Chicken Poppy Seed Casserole
Creamy Chicken Enchilada Casserole 
Smokey Chicken and Potato Casserole 
Lasagna Casserole
Creamy Chicken Alfredo Pasta Bake 
Cheesy Ham, Chicken and Wild Rice Casserole
Loaded Mashed Potato Casserole  (this is fabulous served with Crock Pot BBQ Chicken)
Spaghetti Pie
Ground Beef Enchilada Casserole 
Fillo Dough Chicken Pot Pie Casserole 
Luscious Italian Lasagna 
Puffy Taco Casserole
Cheesy Chicken and Wild Rice Casserole 
Looking for more inspiration? Here are a few Casserole recipes from Favorite Southern Recipes from that look and sound wonderful!
Cheesy Chicken and Artichoke Casserole 
Fresh Asparagus and Hollandaise Casserole