Hello and welcome friends and visitors! Today, I am excited to be participating in a Blog-Hop version of My Favorite Things hosted by 320 Sycamore. Fun! There are 12 blogs participating, each sharing a post that highlights a few of their favorite things from 2015. I've had a great time thinking back over the year and pondering what products I have loved most. You might be surprised to see that only three of them are food related. 🙂 Go figure. There is life beyond food and recipes after all. I hope you enjoy what you find here! When you are done reading be sure to click over to the next blog participating, which is The Blessed Life. On Thursday, 320 Sycamore will be sharing highlights from all 12 blogs. Good times, and just in time for the crazy shopping season to begin. I'm excited to see what the other blogs have to share.
Enjoy!
Core Kitchen 5 Piece Crete Mini Utensil Set

My sister gave me some of these Mini Rubber Spatulas for my birthday last year and I  use them every day. The little green guy you see up there is actually a rubber spoon. Seriously, ingenious. I wish I had 15 of them! Perfect for scooping out cans, small jars, big jars or stirring up sauces, etc. Love it!
T-fal  Nonstick Dishwasher Safe Oven Safe Jumbo Cooker Saute Pan with Glass Lid, 5-Quart, Black

If you have followed my blog for any amount of time, you know that this is my favorite skillet ever to be created. I use it almost daily and love it to pieces. It's perfect for big families like mine. Here are a few recipes it works well for. Skillet Chicken Cordon Bleu Pasta, Skillet Chicken Fajitas and Simple Skillet Breakfast Potatoes. Not only is this skillet fabulous to use on the stove top, but you can pop it in the oven as well. Awesome, yes? I've seen them for sale and Costco during the holiday seasons, or you can buy them on Amazon for just as cheap.
Snack Factory Garlic Parmesan Snack Factory Pretzel Crisps
Alright, friends. Have you tried these? I am in love with them. They have a fabulously light crispy texture and the Garlic Parmesan variety are delicious dipped in humus (and might I add, lo-cal and healthy)! The Dark Chocolate Crunch are super yummy as well. The salty sweet combo is divine.

ChapStick Limited Edition Cake Batter
My teenage daughter introduced me to this Cake Batter Flavored Chapstick and can I just say "yum for your lips!". Who doesn't want chap stick that smells like Cake Batter, I ask you?

Womens FILA Shock Dry Ankle Socks Sport Low Cut
These socks are super comfortable, soft and just the right amount of bulk. Not too thick and not too thin. My teenage daughters and I are all in love with them.
Microfiber Luxury Coral Fleece Bed Sheet
MyHandsomeHusband came home from Costco one day with one of these sheet sets. I was a little bit afraid they would be too warm and sort of stuffy. Boy was I wrong. The fabric has more of a super-soft minky feel, rather than a thick fleece feel. The are luxurious and wonderful. I noticed them on Amazon, but they are much cheaper at Costco.

Sally Hansen Miracle Gel
My dear friend Heather gave me this nail polish for my birthday this past year and I am hooked! It lasts MUCH longer than regular nail polish. I've had it last for up to ten days before (during which time I was working on our summer deck project!), which is amazing in my book. The polish comes in many different colors and is available all over the place. I've seen it at Walmart, Amazon, Walgreens and Smiths (Kroger).
Molly & Rex Soft Cover Journal
I found this darling journal at Deseret Book (you can also buy them at Amazon) and fell in love with it, not just because the cover is cute, but every page is designed with all kinds of pretty and darling sketches, flowers, bikes, doodles etc.  I've been using it as a scripture (or inspiration) journal.
 Staedtler Triplus Fineliner Pens
 I love these wonderful fine tipped pens. They have a slightly smaller tip than a Fine Tip Sharpie and are perfect for journal writing.
Bistro Chalk Markers and Paper Studio Chalk Boards
I've been on somewhat of a Chalkboard/Handlettering kick this year. I found these cute boards (that are actually made out of pressed paper, but LOOK like a chalkboard) at Hobby Lobby along with these Chalk Markers. The markers are wonderful and can be erased with a damp paper towel. Which translates into "super awesome" for amateurs like me who need to erase a lot of mistakes. You can write a favorite quote or scripture to display in your home…
…and then wipe it off and write something new when you would like to. Love these.
Now, if you love chalk art, and are looking to buy some amazingly gorgeous stuff, check out this stunning work by Shannon at The White Lime etsy shop…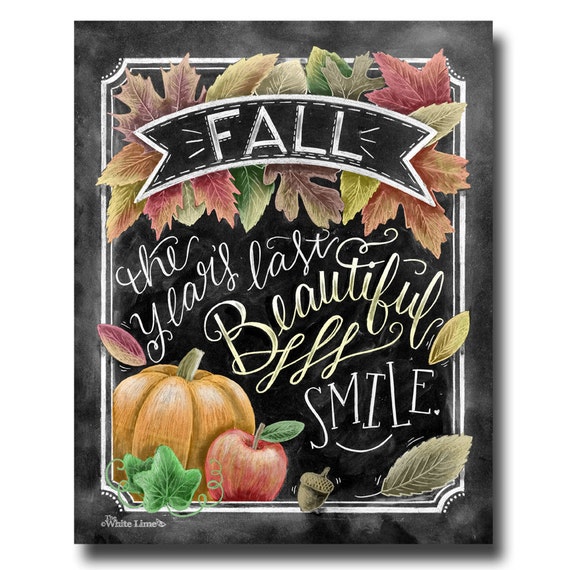 Isn't that GORGEOUS! She has a ton of fun holiday themed prints and cards.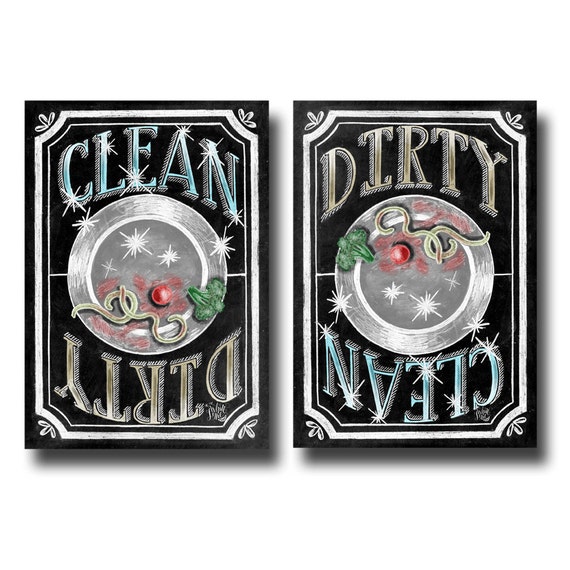 The "Dirty/Clean" picture comes in magnet form so you can place it on your dishwasher and rotate it when the dishes inside are either clean or dirty. Clever idea, yes?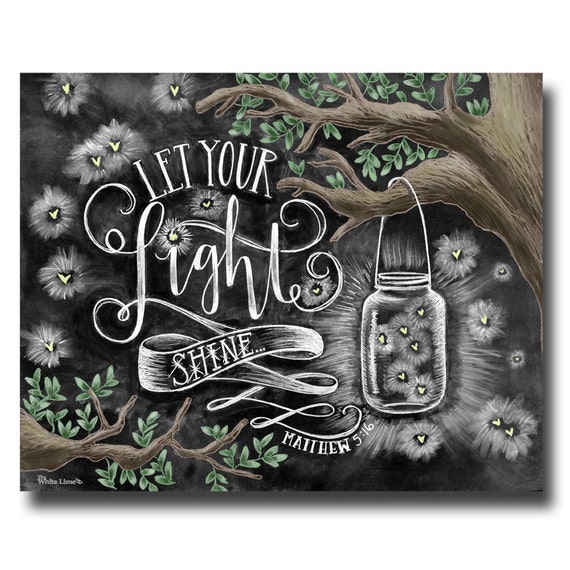 She also has inspirational quotes and sayings. Good stuff, there. Be sure to click over to The White Lime and take a look around. Her work is fabulous. Thank you, Shannon for letting me share some of your beautiful work with my readers. 🙂
That's the end of my list for this year, gang.
Here is a list of all the blogs participating this year!
Monday, November 16