Hello there, dear readers. I hope January is finding you well and happy! Man, it has sure been freezing cold here in Utah and to add insult to injury this week our garage door broke, the brakes in my big red suburban had to be fixed, the gas line in my son's car got clogged (making it so he could only pump about $3 of gas per day…nice!), many of us are sick, our living room is torn up so we can paint (it's a grand mess, of that you can be sure) and we have shoveled more snow than we care to in a weeks time. All in all, a typical winter week around here! Some weeks are like that. Even in Australia, or so I hear! (Any Alexander fans out there?) Ha!
However, it is warm and safe inside our house…and that's something to be happy about. (Also, there is leftover Christmas chocolate hidden in the back of my pantry. Emergency stash. Always a comfort.)
I have a great lineup of food for you all this week. All healthy (or mostly healthy-ish) recipes for you again this week, including my favorite Sweet and Sour Chicken, some fabulous Oven Baked Onion Rings and some dang tasty Frozen Banana Ice Cream.
Also, if you missed my annual post on Great Books to Read this Year, you can see it here. (There's also a fun giveaway within the post, if you like that kind of thing!)
Now, on to this weeks plan! Enjoy!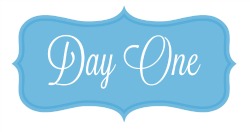 Sweet and Sour Chicken  with Brown Rice and Roasted Broccoli 
Pan Fried Shrimp with Wasabi 
Saucy Sesame Green Beans 
Whole Wheat Blender Pancakes 
Scrambled Egg Muffins (these freeze super well!)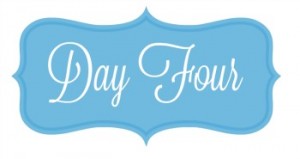 Italian Tortellini Soup 
Shredded Buffalo Chicken Sandwiches (Crock Pot)
Healthy Oven Baked Onion Rings 
Spinach and Ricotta Lasagna Rolls  and Olive Garden Salad 
One Ingredient Frozen Banana Ice Cream