Welcome to you today, dear reader! I'm excited to be sharing my annual Favorite Things Post with you all today! It's always fun for me to think back over the year and highlight different products my family and I have come to love. In this post you'll find gadgets for your kitchen, a few beauty products, some yummy treats, my families new favorite music group and the book I most loved reading this past year. Many of them would make great gifts!
As part of this Favorite Things post, I'm participating in a blog hop hosted by Melissa at 320 Sycamore. She is featuring many bloggers throughout the week who are posting about their favorite things. It's fun to click around to different sites and see all of the great products mentioned! ('Tis the season for shopping, after all!) You can see a comprehensive list of participating bloggers on Melissa's site.
Please be aware that this is not a sponsored post, though there are a few affiliate links throughout.
Now…on to my list!
1. ZYLISS CAN OPENER
I have gone through at least 10 hand held can openers in the past few years. They either break, become rusted in the dishwasher, or simply don't open cans well. My mother in law gave me this dream can opener for Mother's Day a couple of years ago and I am in love. Seriously. It clamps well to cans, cuts evenly and is super durable. It costs about $14.99 on Amazon. Not sure where it is sold in stores.

2. Large Cookie Sheet Lid/Cover
I absolutely LOVE this wonderful lid. It fits the sheet pans I use for sheet cake and cookies and is fabulous when I need to transport a dessert somewhere, or even just to cover it at home so the food doesn't dry out. Super handy and convenient. You can grab one on Amazon for around $10.00.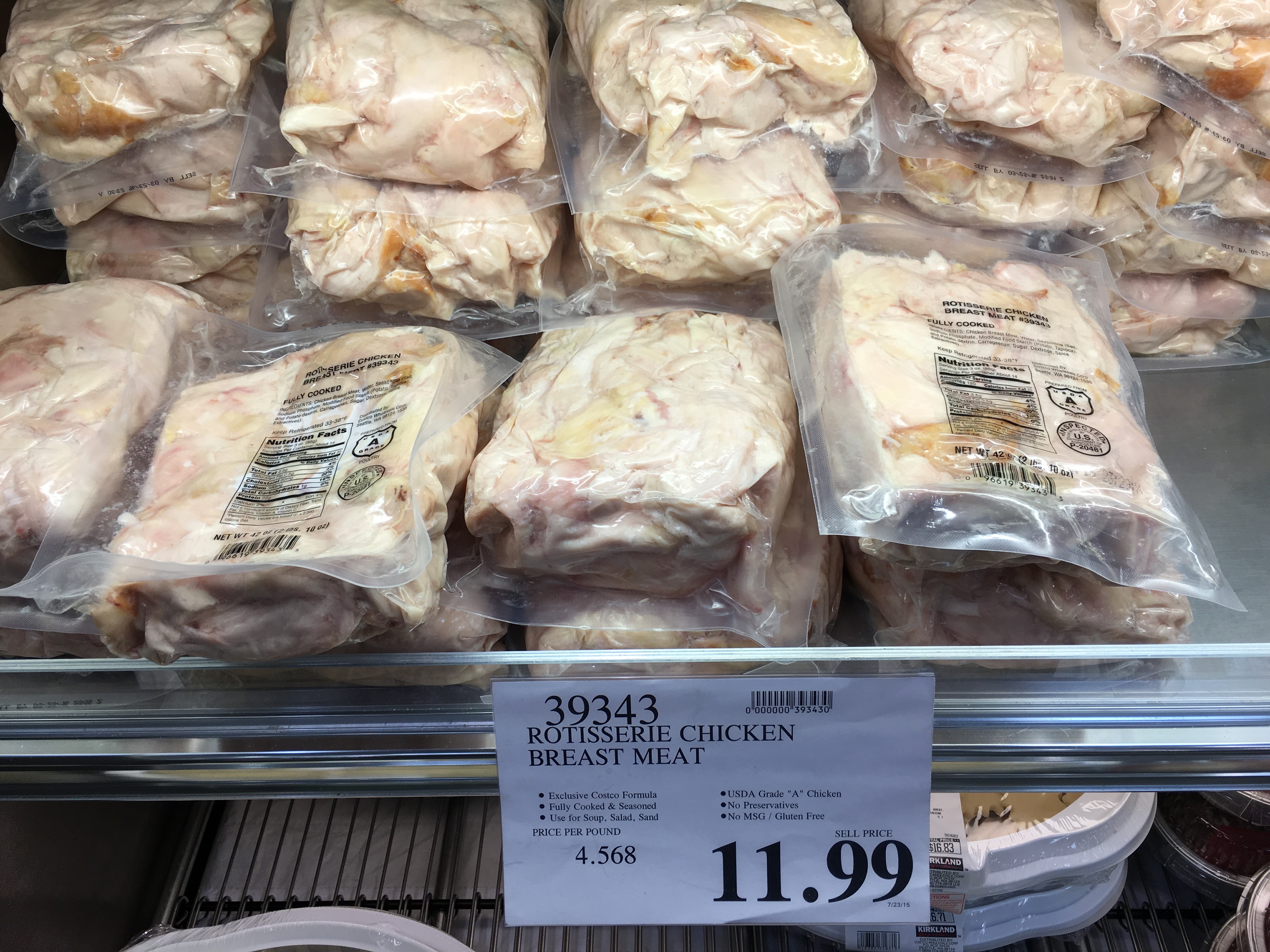 3. Rotisserie Chicken all de-boned and bagged (sold at Costco)
Now, you might be wondering why on earth this chicken is one of my favorite things. It is seriously…revolutionary. I've always loved buying whole Rotisserie Chickens at Costco, but de-boning them is not one of my talents. I feel like I end up wasting a large portion of the meat! Costco has started to sell their awesome rotisserie chicken all bagged up and ready to go. Now, don't balk at the high price per pound. I generally split each bag into four portions, place them in individual quart sized ziploc bags and then freeze for later use. So, that's 4 meals I can make out of one $11.99 bag. Not too shabby. I love using it in Thai Chicken and Zucchini Noodles, as well as Skillet Chicken Cordon Bleu Pasta. Give it a try if you haven't already, friends. Super handy.
4. LORAC PRO LIQUID LIPSTICK
This liquid lipstick is amazing! It dries in a matte finish and stays on for a super, super long time. I often put it on in the morning and still have it on by the late afternoon. My daughters and I have fallen in love with it this year.  You can buy it at Kohls or on Amazon for around $19.00. The Plum Brown is my favorite, my girls love the Soft Mauve and Deep Burgundy.

5. KITOKO ART SUPER SLEEK CREAM
This hair cream is fabulous for gals like me who have hair that is naturally frizzy (and when untamed resembles a scary halloween witch, truly). I put a tiny bit in my hair while it's still wet from the shower. It's really helped tame the beast! It makes my hair much easier to blow dry and style. Love it. You can find it on Amazon for around $17.00.
6. Loreal Voluminous Mascara
I've fallen in love with this awesome mascara this year. You can find it for around $6 at your local grocery store (or on Amazon). It gives nice, thick lashes quickly without having to apply several layers. It washes off super easily as well, an added bonus. The waterproof version is also great, but takes forever to get off. Be forwarned. 😉

7. Mrs. Meyer's Multi-Surface Cleaner
My cute neighbor brought me a bottle of this amazing cleaner this year and I have loved it! It smells super fresh. I use it to clean off my kitchen counter tops. I've not seen it for sale anywhere around town, but see that you can buy it on Amazon for around $10.

8. Ritz Toasted Chips, Sour Cream and Onion
Have you tried these yummy chips? They are kind of a cross between a cracker and chip, have less fat than regular potato chips and have a killer flavor. My kids and I LOVE them. They are a little pricey at the grocery store, but Sam's Club often has a large bag that is a better deal.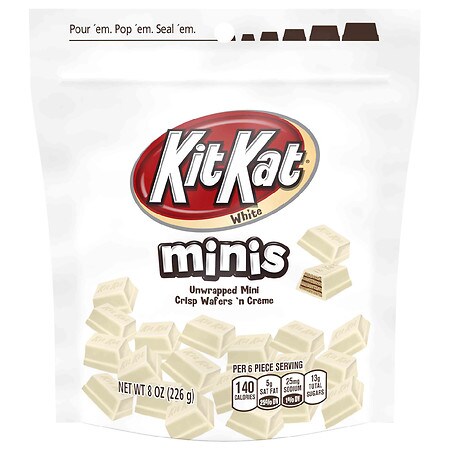 9. White Chocolate Kit Kat Mini's
Man, do I love these. They come in a resealable bag, are cute, little and taste like creamy heaven. A favorite for sure. I've seen them for sale at grocery stores large and small, for around $3 a bag.

10. Home Free
Home Free is a country a'cappella group that my family absolutely adores and listens to for more hours of the day than I care to admit. My little boys (age 11) and MyHandsome Husband are especially in love with them. This group is amazingly talented, has a unique style and sings a wide range of genres. They have a fantastic You Tube channel with super fun videos. You can see a couple of them below. They are definitely worth subscribing to. You can purchase their music on Amazon (streaming only).

11. Worth the Wrestle by Sheri Dew
Of all the books I've read this year, Worth the Wrestle is my favorite. It's not a novel, rather a LDS based book about asking gospel related questions and how to find answers to them. It's so insightful and full of wonderful wisdom. Love it. It would make a great Christmas gift!
I hope you found a few things you and your family might enjoy. The next blog in this fun Blog Hop is The Heathered Nest. Click on over and see what she has to offer!