Thanksgiving is fast approaching, ladies and gentlemen! Just one more weekend to go. I've put together a Thanksgiving Recipe Roundup for you today, just in case you are looking for an idea or two.
Hope you find something to enjoy!
This fabulous dip (pictured above) is one of my most viewed recipes. It's in the top three and everything, folks. It is absolutely delicious. I have noticed some people on pinterest describe it as Cranberry Salsa, which it really could be named. It has a little bit of a fruity kick. Pair that with the cool cream cheese and you've got a real crowd pleaser on your hands.
This recipe comes from MyDearMother and makes an appearance every holiday. Tried and true. Through and through. Best Cheese Ball of my life. 🙂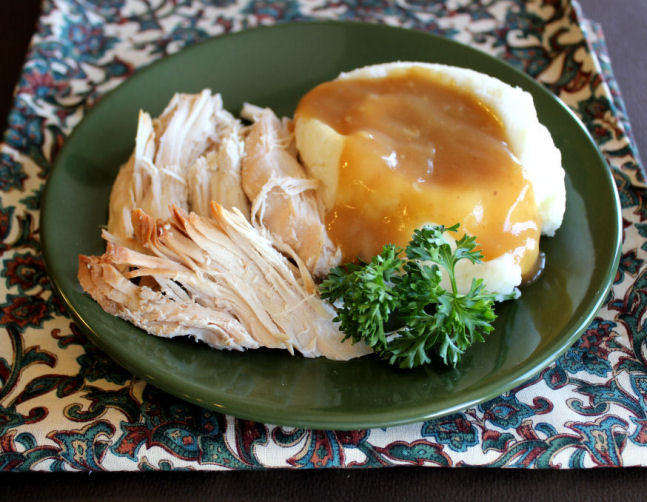 Sometime in the future I hope to post a marvelous tutorial where I show you how to brine a turkey and inject it with all kinds of savory seasonings which will produce a turkey so tender and flavorful you will pass out cold on your Thanksgiving kitchen floor. This is my hope. However, I have never actually put a turkey into a brine. Not once in my whole lifetime, but hope to before I die. 🙂 For those of you who are cooking Thanksgiving for a small crowd and don't need a whole turkey…you might consider this Turkey Breast of Wonder. The turkey is super flavorful, moist, tender and fabulous.
These wonderful Mashed Potatoes can be made a day in advance and then reheated either in the microwave or Crock Pot.
This is a great recipe for canning Cranberry Sauce. It makes 10 pints, so you can use it throughout the year.
This is my favorite roll recipe. I especially enjoy making it at Thanksgiving because it makes a whole grundle of rolls (48 to be exact). Perfect for feeding a crowd.
I created this recipe last year after getting a lot of emails from readers asking how they could have fabulous rolls on Thanksgiving without a lot of fuss. These rolls are made from scratch, the dough is shaped and then frozen. All you need to do on Thanksgiving morning is pop them into a muffin tin 3-5 hours before you are ready to eat so they can rise. Then bake and enjoy!
This is my mother in laws recipe for dressing. If you haven't come across a recipe you enjoy for stuffing, give it a go! It's very moist and flavorful.
These creamy yams are have a fabulous sugary pecan topping. Delish!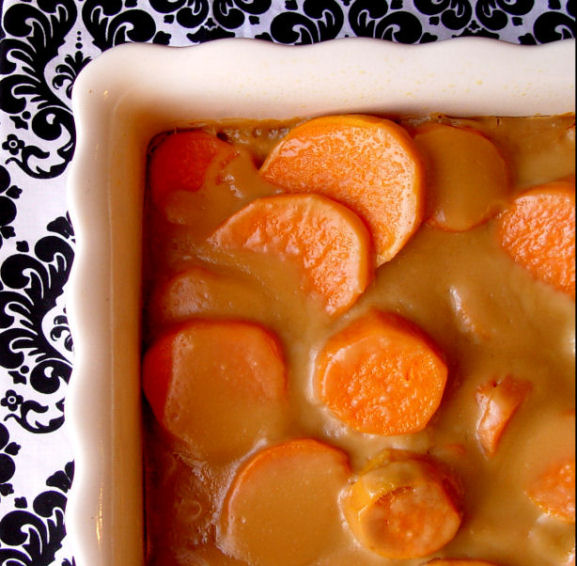 This caramel sauce is so good you might want to marry it.
Just giving you fair warning.
I love this salad. The combination of sweet pears, salty feta cheese and fragrant walnuts is fabulous.
This salad has a sweet and salty pretzel crust that will knock you to your knees. Truly. 🙂
This pie is best made a day in advance.
The little leaves you see above are easier to make than you would think.

This pie has a wonderful texture. The filling is nice and thick.
This pie is sure to please every chocolate lover!
Don't be intimidated by thoughts of making your own cheesecake. It's easier than you think!
This cheesecake can be made by you. Truly it can. 🙂

If I had to choose one slice of pie to eat above all others…it would be this one. Love it to pieces.
Hope you found something to love! Come on back soon. Next week I have a couple of great new recipes for you that will make good use of leftover turkey. See you then. 🙂