Hello everyone! Before we talk about this weeks menu plan, I wanted to announce the winners of the Five Little Lines Journals. Thanks to those of you who entered to win! I love reading through your book recommendations and so appreciate you leaving them. Here are the winners. Laura Brock (comment #9), Tabatha Priestly (comment #50) and instagram follower @jesshamm3. I will contact you shortly to grab your mailing information.
Now, about this weeks menu. Apparently, I got a little bit crock pot happy this week as 4 of the recipes make use of this convenient kitchen appliance. Sure hope you don't mind. 🙂 I know I love the ease of a great crock pot recipe. There are some wonderful ones included in this post. Speaking of super easy to use kitchen appliances, I've noticed recipes for Instapot Pressure cookers showing up all over the blogosphere lately. I haven't hopped on board yet (don't even own one!) but love the idea of them. Wondering if any of you have one that you love and would  recommend. Love to hear from you in the comments below, or through my email at jamiecooksfor7@gmail.com.
Thanks in advance!
Now, on this weeks menu plan. As always…hope you find something to love. 🙂
Creamy Chicken and Rice Soup (Crock Pot) 

BBQ Chicken on Honey Wheat Crust 
Berry Almond Salad with Creamy Berry Dressing
There were some fantastic berries for sale in my area this week! Hooray! Makes life feel less winter-ish. 🙂
Loaded BBQ Beef Sandwiches (Crock Pot) 
Crispy Parmesan Oven Fries
Tasty Teriyaki Chicken (Crock Pot) and White Rice
Beach Street Lemon Chicken 
Balsamic Glazed Pork Roast (Crock Pot) 
Roasted Root Vegetables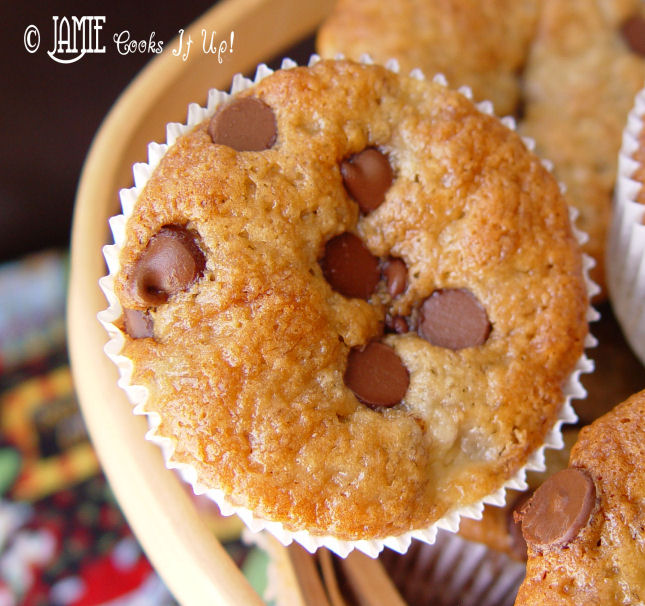 Banana Chocolate Chip Muffins
While I can't claim that these muffins are super healthy, they are made with mayonnaise instead of butter or oil. Take that as a win, friends. A sort of healthy-ish treat recipe for this week. Enjoy!