Hello all and happy weekend to you! I've got a great lineup of food for you this week, including a classic Easter Menu (Ham, potatoes, rolls, etc) as well as a couple of recipes that make great use of leftover ham. For a complete list of all my Easter Recipes, click HERE. Also, if you missed Monday's post Fabulous Lemon Desserts, you can see it HERE.
I also wanted to announce the winner of the $50 Amazon Gift Card Giveaway I hosted last week as part of my post on Tips and Tricks for Helping Kids Manage Screen Time (see that post HERE). The winner is Comment #11, Emma. I will contact you shortly to grab your mailing address. Thanks to those of you who left comments on the post, and for sharing your tips.
Hope you have wonderful plans to spend the holiday with the people you love. Happy Easter weekend, everyone! 🙂
Enjoy!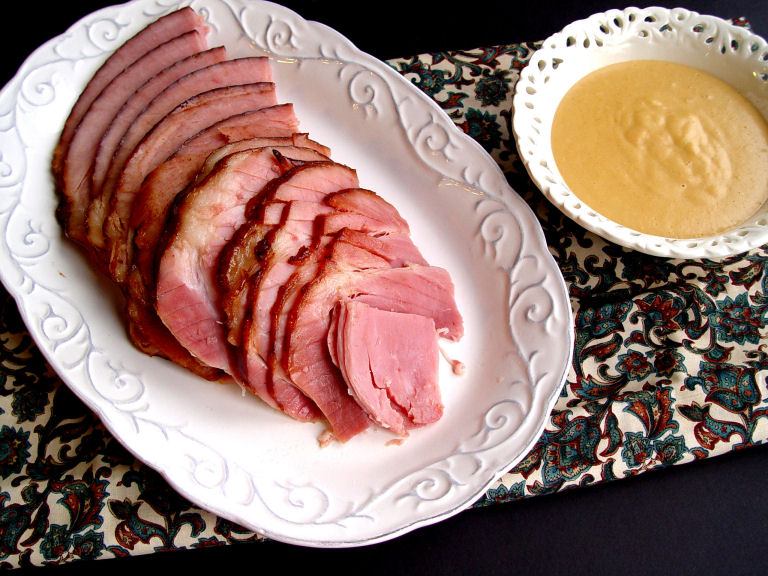 Orange Glazed Ham with Mustard Sauce 

Cheesy Potato Casserole (Funeral Potatoes)

Brown Sugar Glazed Carrots 

Holiday Crescent Rolls 

Ham and Bean Soup 

Sweet and Savory Meatballs 

Cheesy Ham Chicken and Wild Rice Casserole

10 Minute Breakfast Sandwiches 

Berries and Bananas in Lime Juice 


Crock Pot Mexican Casserole (Lightened Up)

Carrot Sheet Cake with Cream Cheese Frosting