If you are looking for something wonderful to serve for breakfast this holiday….I do believe this might be the recipe for you!
This Breakfast Casserole can be put together the night before, then baked up warm and lovely in the morning while you are busy.
Busy unwrapping presents, or watching your kids shriek with gladness, or cuddling with your honey bun under the tree.
Don't let the tree needles poke you in the eye while you are cuddling under the tree, now.
Come to think of it…just cuddle on the couch, hu? 
This fabulous recipe is very hearty and filling.
It's tasty….oh so tasty and delicious.
A most important requirement.
Hope you get some smooching and
cuddlin' this Christmas Season!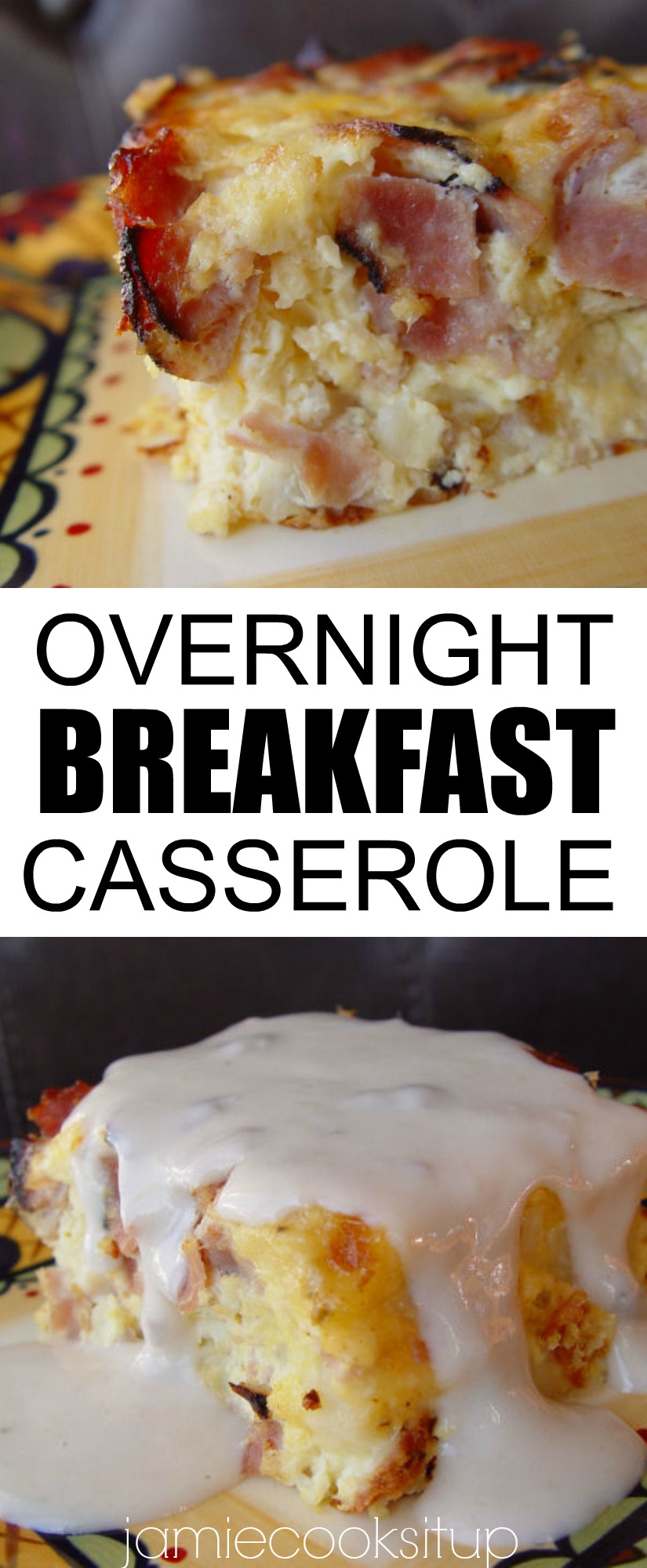 Breakfast Casserole with Potatoes, Ham, Eggs and Cheese
Time: 10 minutes prep + 90 minutes to bake
Recipe from the lovely Heather Peterson
24 oz frozen shredded potatoes
1 1/2 C cheddar cheese, grated
1 1/2 C pepper jack cheese, grated
2 C chopped ham (you can substitute cooked sausage)
1 can cream of mushroom soup
1. Spray a 9×13 pan with cooking spray. Pour the frozen potatoes into the pan. Shake a little salt and pepper over the top.
2. In a large bowl whisk the eggs up. Add the half and half, season salt, cheeses and ham. Stir to mix it all together.
3. Pour it over the top of the potatoes. Cover with foil and let it hang out in the fridge while you finish wrapping gifts…
4. Bake at 350 for 90 minutes. Remove from the oven and let it sit for about 10 minutes before serving. This will help the pieces hold shape.
5. Mix all gravy ingredients in a medium sized sauce pan. Heat over medium heat until smooth and warmed through. Pour over the top of the casserole.