I have a great menu lined up for us all this week! The weather here in Utah has been unseasonable warm lately. As I am typing this it's 60 degrees outside (at 7:30 in the evening, mind you!), which is unheard of this time of year.  Not sure what in the wide world is happening, but I'm not one to complain. I haven't shoveled snow this entire season and I'm a happier woman for it. Added to the menu plan this week, you will notice a recipe for the grill.  If it's going to be in the 60's, I'm going to be grilling a burger or two. If you are buried under sleet and snow (I am so sorry!) and still want a burger, you could cook them on your stove top indoors in a grill pan. Sometimes, you just need a burger, yes?
I also have included a picture link to a Valentines Day Recipe Round Up where you can find a plethora holiday goodies.
Enjoy!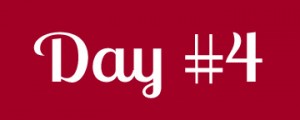 We generally eat this wonderful chicken, sliced and over the top of a green salad with this fabulous dressing…

Couldn't help but leave you with these wonderful Strawberries and Cream Napoleons I posted last Thursday (just in case you missed them last week). They are easier to make than they look…promise. 🙂
Have a great week, everyone!