This sweet thing is my daughter Emily, way back when she was just 3 years old.
Boy, she had a real thing for her mama back then. She didn't ever want to leave my side. We were pals, through and through. Which was okay by me. Who wouldn't want to hang around with this  treasure attached at the hip?
She's aged a few years since then, and will be turning 13 this week. I took this picture last spring after our junior high musical.
And this one at Halloween. The wee one Emily has in her clutches is my cute nephew. She has a sweet way with babies and little children. She loves them and they love her right back.
She's got a heart of gold, this one. Kind as can be and pleasant as a peach, at least 99% of the time…which is a darn good average, I'd say.
Happy Birthday, Em. You are one fine girl. So glad you are mine, and that you still… have a thing for your mama. 🙂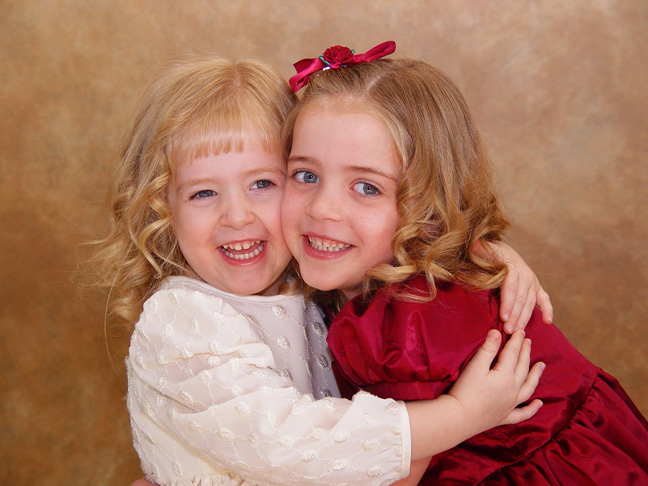 Both my girls, way back when. I am soaking up every day with these two, and the rest of my crew. I heard someone say recently that kids grow up and move away.
Now, please excuse me while I cry my ever-lovin' eyes out.
Old pictures can do that to a person you know. Who set the clock to triple speed, anyway?