Hello there, dear reader. This year I thought it would be fun to highlight the TOP 10 MOST POPULAR HOLIDAY RECIPES on my site. It was fun to take a look and see which recipes you all have made the most over the years. There's some great variety included here, a few great make ahead breakfast recipes, a fabulous appetizer and of course a large selection of treats. Hope you find something to enjoy in this list!
If you are looking for a specific category, try the links below to see past recipe roundups…
BEST HOLIDAY TREAT RECIPES
BEST HOLIDAY APPETIZER RECIPES
BEST HOLIDAY MAKEAHEAD BREAKFAST RECIPES
Happy Holidays! My love to all of you.
9. Pumpkin Pie Sheet Cake
8. Overnight Breakfast Casserole
7. Make Ahead Breakfast Sandwiches
6. Turkey Breast of Wonder (Crock Pot)
5. Easy Overnight Cinnamon Sticky Buns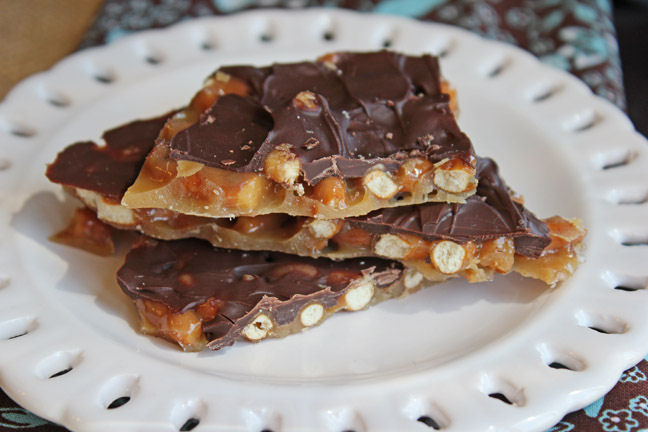 3. Easy Toffee Pretzel Bark

2. Cranberry Jalapeno Cream Cheese Dip
I can't tell you how many times I've taken this dip somewhere and had people die for it. Seriously. If you are looking for a show stopper, this is it. 😉
1. Chocolate Caramel and Pecan Turtle Clusters
These fun turtles are actually the second most popular recipe out of all 1500 recipes on my site. Crazy, right? They are pretty simple to make, my friends. Give them a try!