Here comes another week! Can you believe it. My family and I have just returned (late last night) from a fun vacation (more on that coming up on the weekend report) where it was hot, sunny and gorgeous. It's cold and snowy here in Utah and the warm sun was welcome blessing. As I type this there are 7 still-packed suitcases sitting at my feet loaded down with dirty laundry and a lot of fabulous memories. Feeling beyond blessed this morning to have had time away with my people. 🙂
I'm also feeling happy that I put this menu plan together before we left! It feels great to have a weeks worth of food already planned out. One less thing to worry about this week while my family and I trudge back into regular life, yes? Below you will find a super comforting crock pot soup (I feel like making it today, man it's cold outside!), an easy 4-ingredient meatball recipe and one of my families favorites…Sweet Cafe Rio Pork with Cilantro Lime Rice and Cilantro Dressing.
Enjoy!
Grilled Hawaiian Pork Chops with Vegetables and White Rice
Spinach and Ricotta Lasagna Rollups
Quick and Easy Breadsticks
Creamy Chicken and Rice Soup (Crock Pot)
Healthy Corn Bread Muffins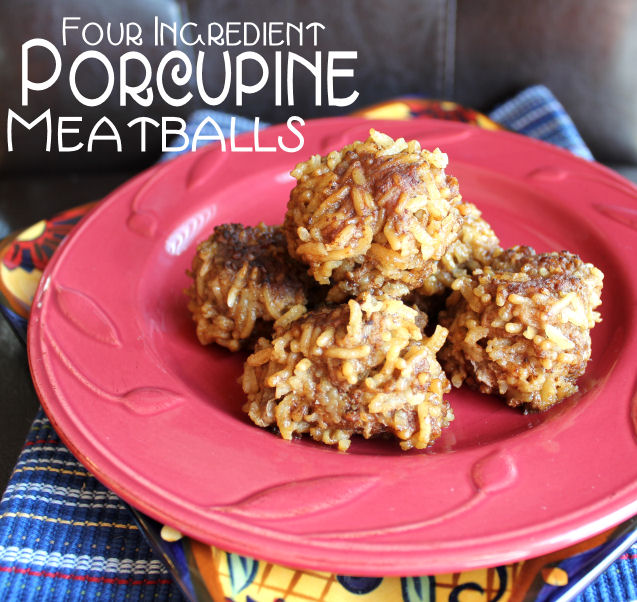 Four Ingredient Porcupine Meatballs
This recipe only has FOUR INGREDIENTS! 🙂

Simple Oven Baked Crumb Potatoes
Turkey Pesto and Provolone Sandwich Melt
Chips, Carrot Sticks and big Coke Zero 🙂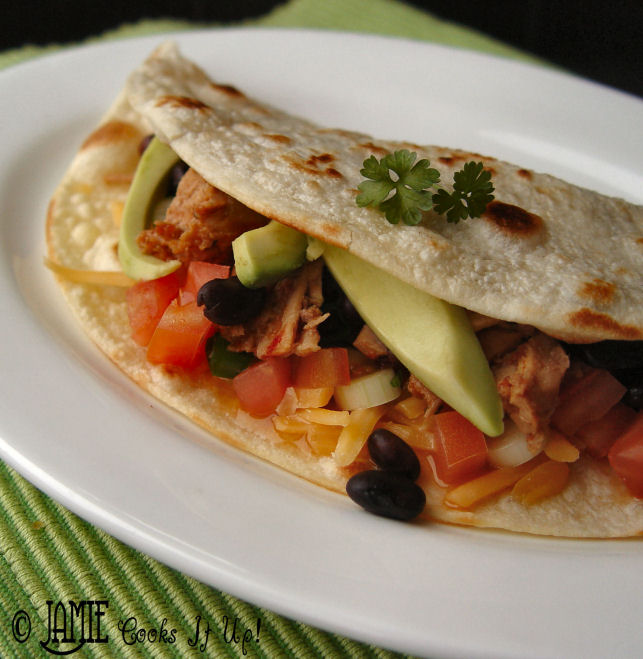 Sweet Cafe Rio Pork (Crock Pot)
Cilantro Lime Rice 
Cilantro Lime Dressing
Oats and Berry Bars
I made some homemade Blueberry Jam from frozen berries (you can find a tutorial here) a couple of weeks ago and have been dying to make these bars ever since. They are fabulous when made with homemade jam. Yum!
Have a great week, everyone!

Follow me on Instagram at jamiecooksitup_ or by clicking here.