I've got a great line up of food for you this, week and as a bonus I've linked to some wonderful Easter Recipes as well. Can you believe the time is going by so fast! I can't believe it's already Easter once again.
Hope you find something to love!
Open Faced BBQ Chicken French Bread Sandwich and a nice Green Salad
BBQ Chicken Chili

Healthy Corn Muffins
Italian Cream Cheese Chicken (Crock Pot) 
Roasted Asparagus
Hawaiian Meatballs (Crock Pot)  and White Rice and Fresh Fruit
Fabulous Grilled Chicken Marinade 
Crunchy Poppy Seed and Cashew Coleslaw
If you are looking for some great Easter Recipes, click the picture link below to find 40 of my favorites.
Here are a few more fantastic Easter Brunch or Dinner Recipes below…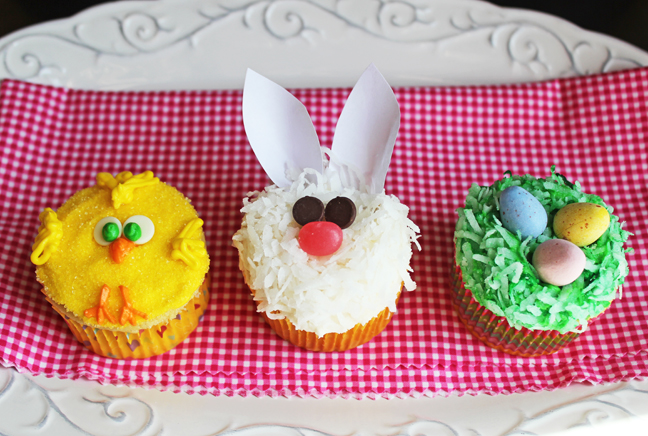 Cute Easter Cupcakes
Orange Rolls with Cream Cheese Icing
Cinnamon Sugar Doughnut Muffins
Berry Almond Salad with Creamy Berry Dressing
Fluffy Orange Jello Salad
White Chocolate Lemon Cream Dessert