Summertime is upon us, friends and let's face it…cooking dinner (or lunch!) can be a dilemma. Schedules are loose, it's hot, there are children everywhere (bless them!) and time spent in the kitchen seems to always be hurried. These yummy Crispy Chicken and Cheese Burritos are my latest quick fix dinner option for many reasons.
First, they make fantastic use of leftovers. I opted to use leftover Grilled Chicken and Lemon Butter Rice, but you could use leftover cafe rio pork or chicken, taco meat, cilantro lime rice, plain white or brown rice, etc…
Second, they can be assembled and made in about 30 minutes! A bonus that is a blessing, yes?
Lastly, they taste fantastic, especially if you dip them in the Fresh Mango Salsa I posted earlier in the week, but honestly they are wonderful dipped in salsa from a jar and sour cream if you need to simplify things further.
Simple is good, am I right?
Crispy Chicken and Cheese Burritos with Fresh Mango Salsa
Ingredients
grilled chicken, chopped
Cilantro Lime Rice or Lemon Butter Rice
Black beans, rinsed and drained
cheddar cheese
flour tortillas
olive oil
fresh mango salsa
Instructions
1. Sprinkle each tortilla with chicken, rice, black beans and cheddar cheese.
2. Microwave for about 30 seconds to allow the tortilla to become pliable.
3. Fold the top and bottom of the tortilla in and then wrap it securely from left to right. Assemble as many burritos as you will need.
4. Heat a large, deep pan up over medium high heat. Add 1 Tb of olive oil to the pan and allow it to become hot.
5. Place several burritos into the pan and allow them to get golden brown along the bottoms and sides, turning each one as needed.
Serve with sour cream, guacamole and fresh mango salsa.
https://jamiecooksitup.net/2016/07/crispy-chicken-and-cheese-burritos-with-fresh-mango-salsa/
Recipe from www.jamiecooksitup.net
Recipe from Jamie Cooks It Up!
Fresh Mango Salsa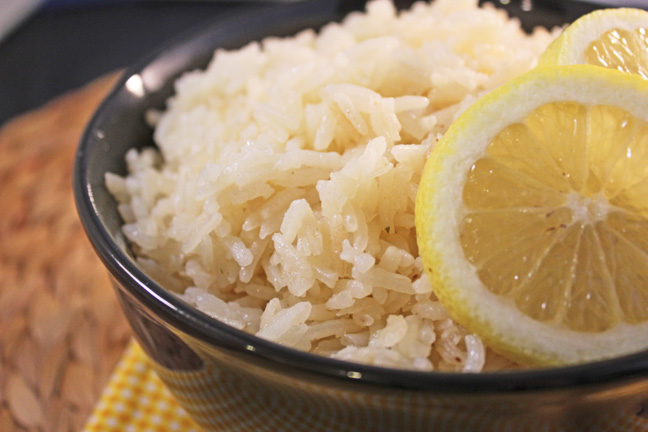 Lemon Butter Rice