Hello there, dear reader and welcome to this years Winter Edition of My Favorite Things. I always love reading these kinds of posts on other blogs and have gotten some great gift ideas and just general great product ideas by doing so. I hope you are able to find a few things that are useful to you by reading this list!
Enjoy and happy holiday shopping. Can you believe it's that time of year again! Where does the time go, truly. 🙂
Curious about past years Favorite Things Posts? You can see them here…
Favorite Things 2015
Favorite Things 2016
Favorite Things 2017
I can't say enough great things about these super comfortable socks. They are incredibly soft, without being super thick and bulky. They fit well inside boots and don't fall down inside my shoes, like other soft socks do.  I loved them so much this past winter and have been enjoying them already this fall.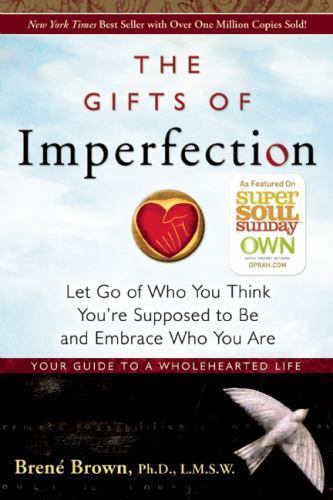 This is by far the best book I have read this past year. I usually shy away from self-help type books (I'm a sucker for a well written story, truly and love to use my reading time to support that habit) but this book! I loved everything about it. It really spoke to me on so many levels. Brown's ideas on letting go of perfectionism, understanding our personal worth and training ourselves to enjoy life more fully are so refreshing. Loved her references to "the hustle for worthiness" that so many of us struggle with. I think I may have underlined more than 50% of the book as I read. 🙂 Such great thoughts to go back to and reference. I highly recommend it, especially for busy ladies trying to "do it all".
When we remodeled our new home and kitchen we put in a gas range, something I haven't ever had. (Would you believe me if I told you I'm still trying to figure it out! Ha! There's always a learning curve with new appliances, right? I think I'm going to really like it in the long run!) However, one thing I really love already is this Griddle Pan that fits on top of my stove top. It covers up two of the burners and is so convenient for pancakes, grilled sandwiches, french toast, grilling tortillas, etc. I went with this brand because of a great review I read at Cooks Illustrated. You can't go wrong with their recommendations, right? I've loved it a lot.
Ok, seriously my friends. This little robot vacuum is amazing. It can be set to turn on at a certain time each day, then it scoots around my house vacuuming while I'm busy doing other things. A fabulous modern-day invention.
This little wireless ear bud is one of MyHandsomeHusbands very favorite things. He listens to audio books as he drives back and forth to work, mows the lawn, and travels to Bear Lake. It's super small, fits right inside his ear and syncs to his phone.

This extra long shoe horn is a favorite of everyone here in my household. (I guess you could say none of us like to sit down to put our shoes on!) It is super handy to just tuck in the back of shoes when we are in a hurry to get out the door.
Mixing Bowl (Set of 3) Gold – Threshold
$25 at Target 
My sweet sister-in-law, Mary gave me a set of these bowls for Christmas last year and I adore them. Not only are they beautiful (love the gold!) but they have a great rubber bottom, so they don't slide around when you stirring and mixing.
My sweet friend Julie gave me a set of these amazing Makeup Remover Cloths for my birthday this year and I love them! You just need a bit of warm water and the cloth and vwalla…your makeup is removed. They are wonderful!

My cute daughter Anna introduced me to this awesome Apricot Scrub and man is it great. I use it several times a week on my face and it makes it so super soft and smooth. Please believe me when I tell you that this face needs all the help it can get. Wrinkles. A plethora of them is what I have going on here. 🙂
Now, please don't laugh at me for putting mouth wash on my favorite things list. I get that it might be rude to buy this for someone on your Christmas list, feel no pressure to do that! Ha! However, this stuff is super fabulous. It kills bad breath fast and lasts a super long time. Worth the money for sure.

Clear American Sparkling Water
About 70 cents at Wal-Mart
Man, I love this stuff. It comes in a wide variety of flavors (this Pineapple Coconut is my favorite, as well as the Tangerine Mango, and Golden Peach). I've given up my beloved Coke Zero this past year and this sparkling water has been a great substitute. 0 caffeine, 0 sugar, 0 sodium. I'm not saying it's a fantastic health food, mind you…but it sure tastes great.
Thanks for dropping by today! Have a great one!
***This post contains affiliate links. ***