I mentioned in a post over the weekend, that I will be implementing a few posting changes this year. One of those is that I am discontinuing my Monthly Menu Plan posts and replacing them with WEEKLY MENU PLANS that will be posted each week on Sunday afternoon and will be housed on the home page until Tuesday morning. There will also be a picture link in my sidebar you can click on for easy access to that weeks plan. If you would still like to access the past 3 years of MONTHLY MENU PLANS, you can do so here or by clicking the Monthly Menu tab at the top of the page.
Today, I have for you this years first Weekly Menu Plan. I tried to choose recipes that are on the healthy side. It is January, you know. 🙂
Hope you find something to love!
Easy Buffalo Chicken Tacos
Cheesy Spanish Rice
Italian Tortellini Soup
Easy Grilled Garlic Bread
Orange Chicken and Vegetable Stir Fry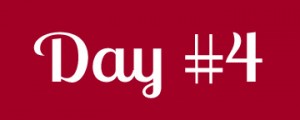 Cheesy Sausage and Tomato Shells
Ceasar Salad with Homemade Dressing
Creamy Raspberry Jello Salad
Shredded Balsamic Beef Roast (Crock Pot)
Roasted Garlic Mashed Potatoes
Fluffy Honey Wheat Dinner Rolls
Banana Peanut Butter Smoothie
Couldn't help but leave you with a fun, healthy treat-like recipe on this first week of January.
Have a great week, everyone!

 You can follow me on instagram at jamiecooksitup_ or by clicking here.