If you've ever listened to Dave Ramsey or read any of his books on money management, you'll know that he is a big fan of living within your means, paying off debt and suggesting a diet of Beans and Rice.
Hm.
Beans and Rice. Yikes.
Whenever I hear him talk this way the foodie in me has to cringe a little at the thoughts of living on Beans and Rice.
Until I tried these amazing Instant Pot Pinto Beans, that is. Not only are they budget friendly, they are simple to make, hearty, healthy and are full of flavor.
Yes, you heard me right. Full of flavor. Hooray! Note to self…there is a wonderful place in life for simple food. 😉
I've made these beans at least once a week for the past month. I usually serve them to my family with white rice and sauteed bell peppers that are cooked with taco seasoning. All the individuals living under my roof gave them a thumbs up.
Simple, clean and fabulous.
Hope some of you get a chance to try them!
1. Grab 2 C pinto beans. No need to rinse or soak or fuss with them at all, other than to pour them into your instant pot.
2. Add all other ingredients and give it a nice stir.
3. Make sure the pressure valve is set to the "sealed" end, manually set the pot to high pressure and set the timer for 45 minutes. Cook for the 45 minutes and allow the pot to naturally release. (The pot will take about 10 minutes to heat up and about 30 minutes to allow the pressure to naturally release, so be sure to add this to your cooking time, should take about 1 1/2 hours start to finish).
4. Pour the liquid from the beans and serve with rice. I like to add peppers and onions I've sauteed with a bit of cooking spray and taco seasoning. Toss some fresh cilantro and green onion on top. Super simple, gang…but super good as well. As I mentioned above, even my kids and husband gave this meal a thumbs up. I love it when that happens.
Instant Pot Fiesta Pinto Beans
Ingredients
2 C dried pinto beans
7 C water
6 tsp chicken bullion granules
1 tsp oregano
1 tsp cumin
1/8 tsp cayenne pepper
1/4 tsp salt
1/2 tsp pepper
1 small onion, minced
3 cloves garlic, minced
1 jalapeno pepper, seeds removed, minced
4 bay leaves
Instructions
1. Place all ingredients into you Instant Pot.
2. Close lid, making sure the venting mechanism is pushed to the "sealed" marker.
3. Press "manual", choose high pressure and then set it for 45 minutes.
Notes
It will take your Instant Pot about 10 minutes to heat up, and about 30 for it to naturally release the pressure. Should take you about 1 1/3 hours start to finish.
https://jamiecooksitup.net/2019/08/instant-pot-fiesta-pinto-beans/
Recipe from www.jamiecooksitup.net
Recipe adapted from
Well Plated
Here is another serving idea. Lately, when asked to bring a salad along to a gathering I've been making them on a big platter, one side being lettuce and then stacking the other ingredients along the outside edges of the perimeter.
That way people can choose what they want to add to their own salad. It's kind of like a salad bar, on one large tray. The one pictured above has a fiesta theme. Along with the pinto beans I added rotisserie chicken, some leftover Cilantro Lime Rice and a bunch of veggies. People really seem to enjoy it.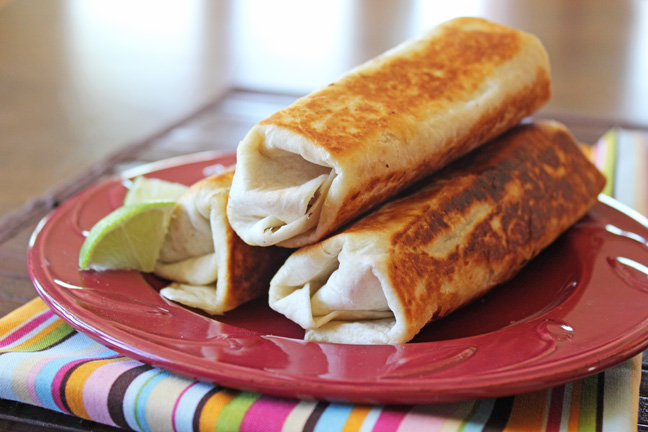 Another great way to use these Instant Pot Pinto Beans is to use them in these amazing Crispy Beef and Cheese Burritos. My kids love these.
Hope some of you get a chance to make them. Thanks for dropping by today!