Hello there, dear friends! Can you believe Christmas is this week! Amazing how fast time flies, isn't it?
I've got a great recipe roundup for you all today. 25 MAKE AHEAD Holiday Breakfast Recipes! It's so nice to wake up on Christmas morning and already have breakfast taken care of, isn't it? All of these 25 recipe can be made in advance. I hope you find them helpful (and wonderful!).
You can see my roundup of 15 Holiday Appetizer Recipes HERE, 25 Christmas Cookie Recipes HERE, and 55 Christmas Treat recipes HERE.
On to the list…
Hot Ham and Cheese Pinwheels
These are super yummy reheated in the oven.
Cranberry Almond Bread with Orange Glaze 
Cinnamon Sugar Doughnut Muffins
Make Ahead Breakfast Sandwiches 
Easy Overnight Sticky Buns 
Laura's Glazed Poppy Seed Bread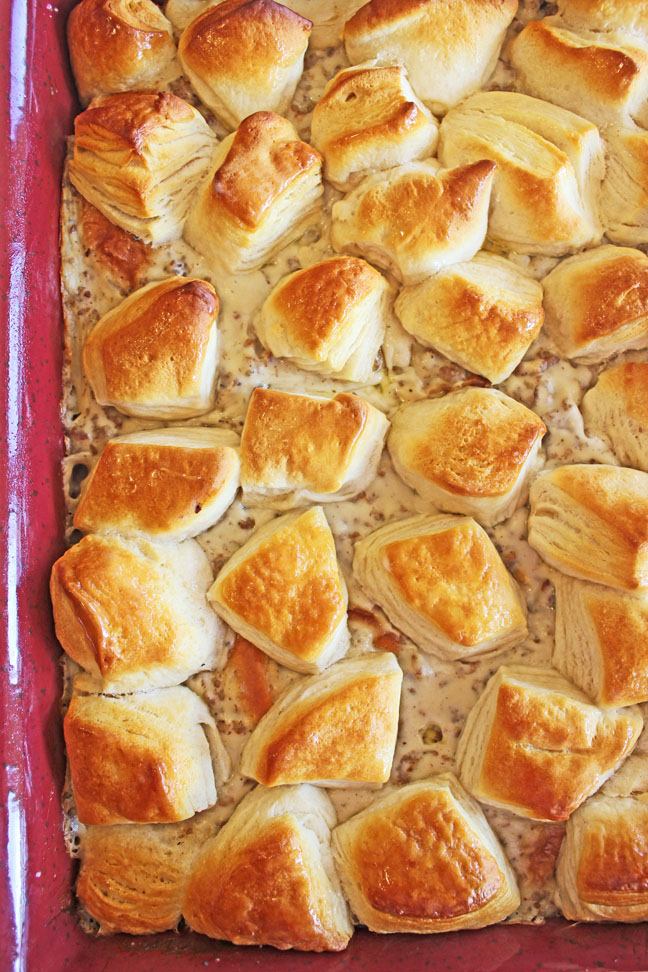 Biscuits and Gravy Casserole 
This is best served the next day if you put the raw biscuit dough on top, then refrigerate. (Don't bake completely until you are ready to eat).
Blueberry Almond Coffee Cake 
Banana Oatmeal Breakfast Cake 
Ham and Cheese Quiche 
This is yummy reheated in the oven or microwave.
Crepe Bar
All the elements of this yummy crepe bar can be made ahead
Orange Sweet Rolls with Cream Cheese Icing 
Overnight Apple Cinnamon Steel Cut Oats (Crock Pot) 
Pumpkin Cinnamon Rolls 
Berries and Cream Crepes 
Cinnamon Crumb Muffins
Chocolate Banana Muffins
Easy Cream Cheese Danish 
Almond Poppyseed Bundt Cake 
Pumpkin Chocolate Chip Bread 
Cinnamon Rolls with Maple Frosting
Hash Brown Quiche 
This is wonderful reheated in the oven.
Cinnamon Twist Breadsticks 
Strawberry and Cream Cheese Stuffed French Toast
I make this every Christmas eve, then pop it in the oven in the morning while we are opening presents. Family favorite. 🙂
Breakfast Casserole with Potatoes, Ham, Eggs and Cheese
This is the other recipe I make every Christmas eve. So handy to have it bake away while we open gifts!
Cinnamon Roll Cake 
Blueberry Buttermilk Muffins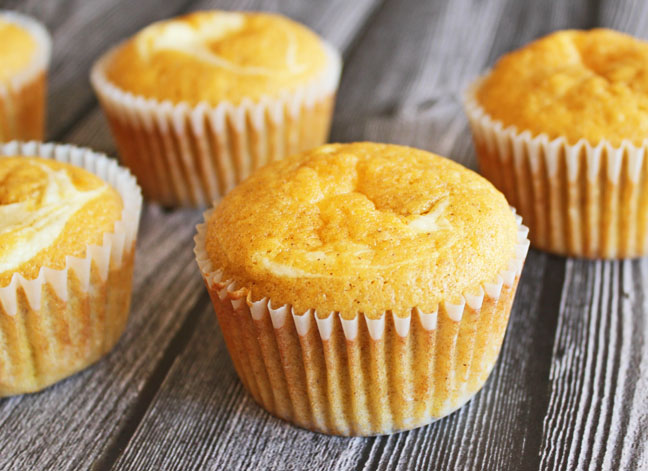 Pumpkin Cream Cheese Swirl Muffins
Cinnamon Roll Muffins 
Overnight Cranberry Almond Steel Cut Oats (Crock Pot) 
Cinnamon Crumb Apple Cake